Our classmate, John Hutton died after an extended illness. Seemed appropriate to post the painting that his son did at a recent reunion. Thanks John 1982.
At our 66th.
Al Abbotts, Bill Campbell, Bob Cronheim, Stu Duncan, Peter Erdman, Les Freeman, Bill Haynes, Dave Jordan, Tex Lamason, Tom Lowrie, David McAlpin, John Minton, Will Rivinus, Henry Powsner, Jack Robinson, Charlie Rose
Friday dinner, was of course, magnificent in the Professor's Lounge at the top of Fine Tower.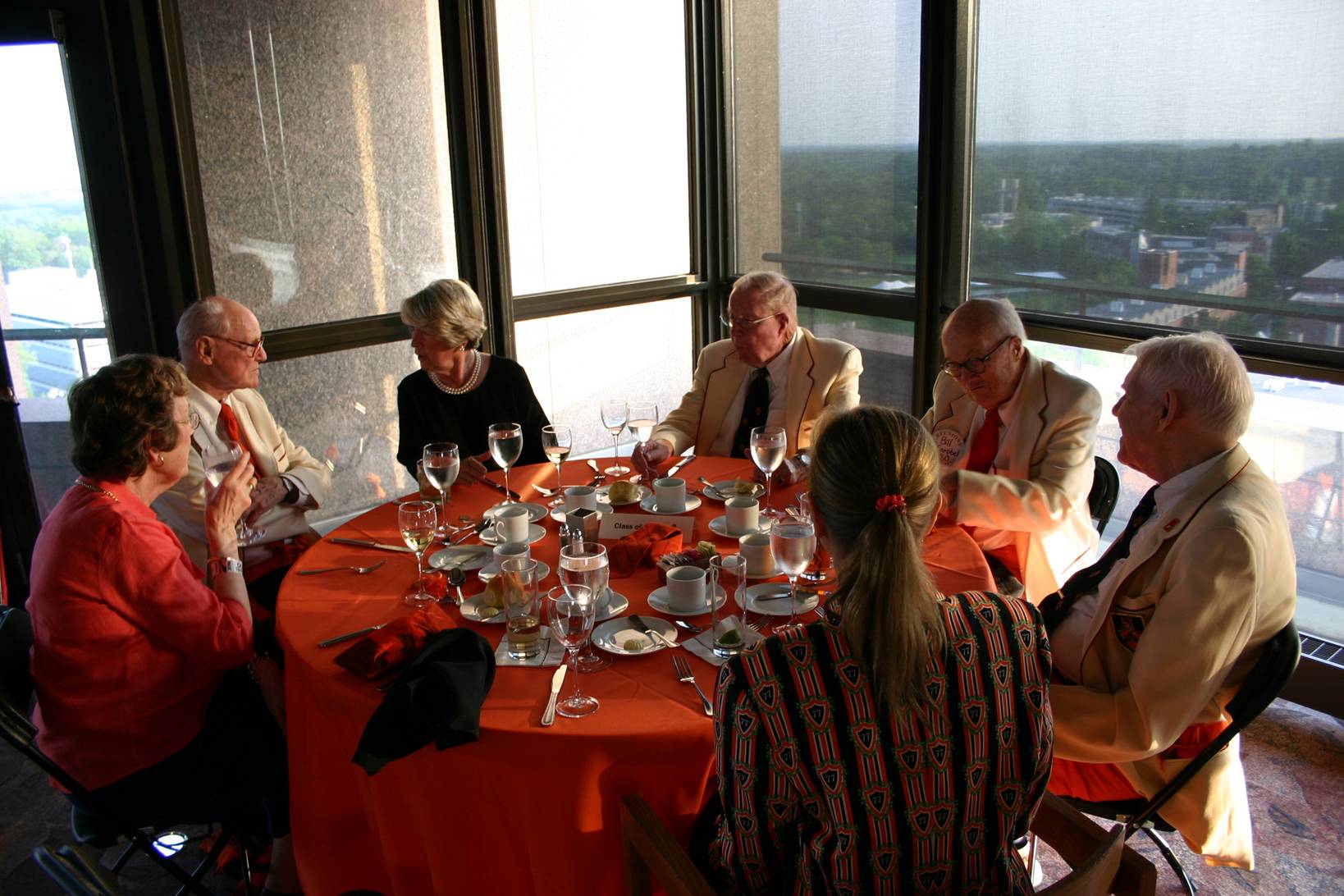 What a view!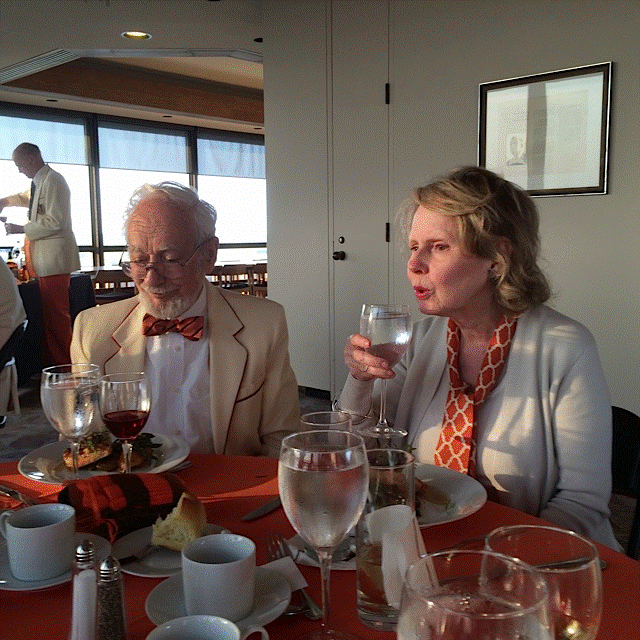 Henry Powsner and Dickie Ann Boal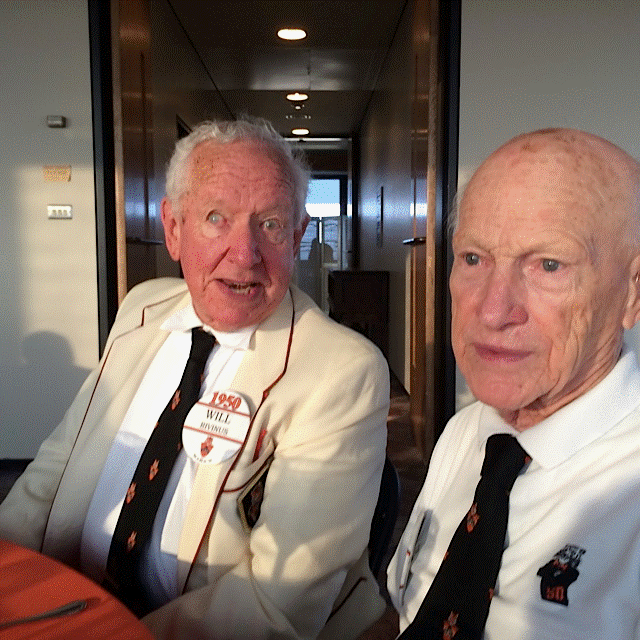 Will Rivius and Dave McAlpin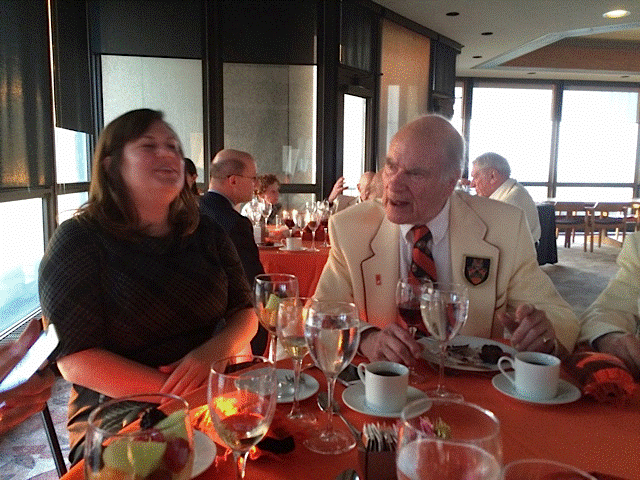 Mary Alexander and the VP in charge of Liquid Refreshment, Stu Duncan. We were joined by Mary , who took such good care of us when she was on the MacLean House staff until she transferred out two years ago.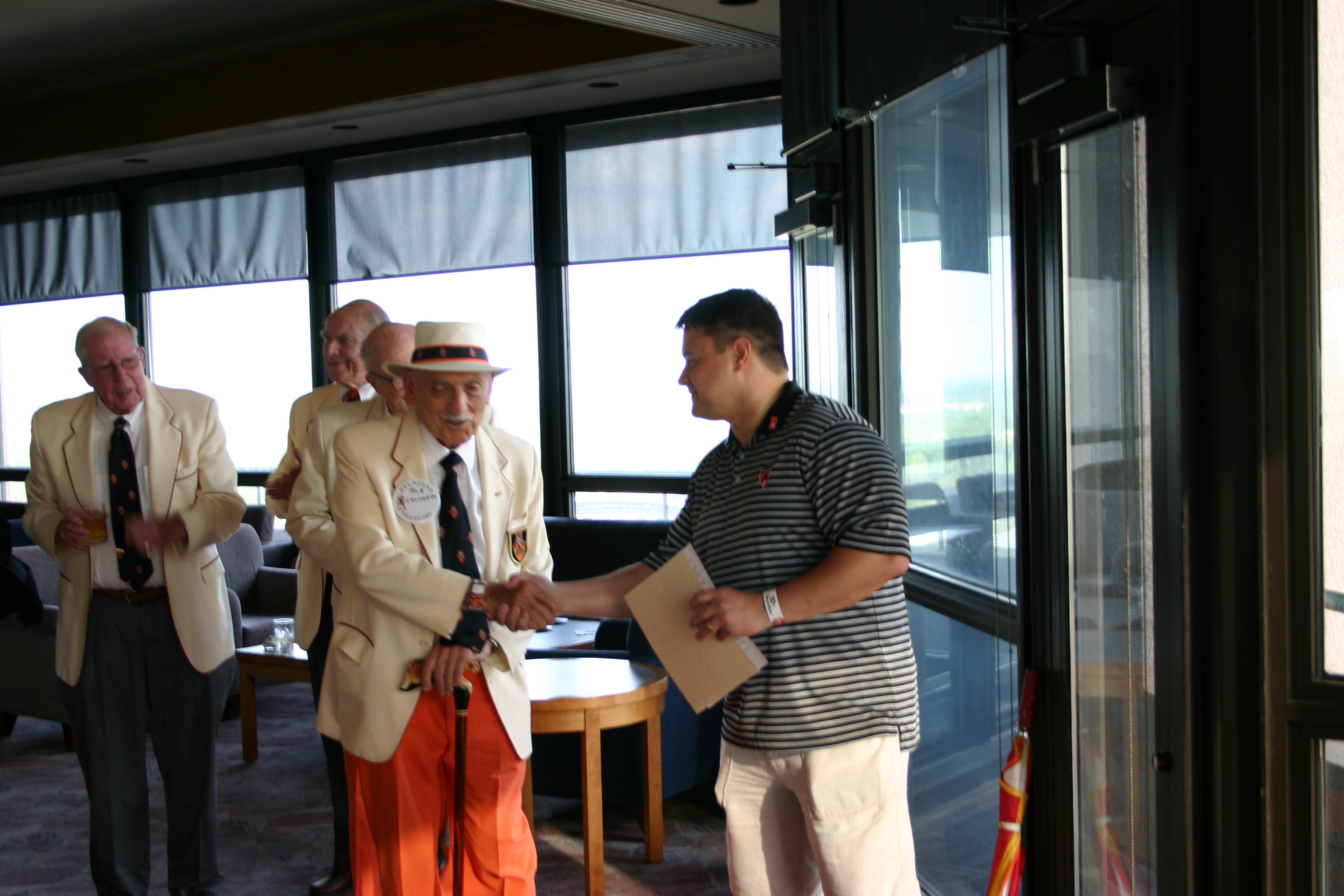 The boss of the Committee on Reunions, Anthony Fittizzi '97, came to present the Society of the Claw award to Bob Cronheim. It is an award in recognition of outstanding service to Reunions, normally give only at major reunions. Bob is special.
Saturday night all Old Guard were the guests of Judy Scheide W '36 at Jasna Polana. Fantastic appetizers, cold bar, just the sort of surf and turf that I had when I grew up (no), jugglers, music, even a walking tree. She has already invited us for next year. Don't miss it.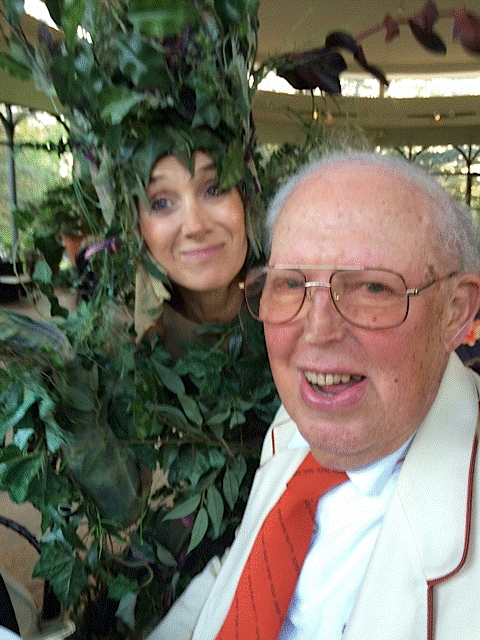 Marvelous photographer Tom Lowrie with his favourite tree.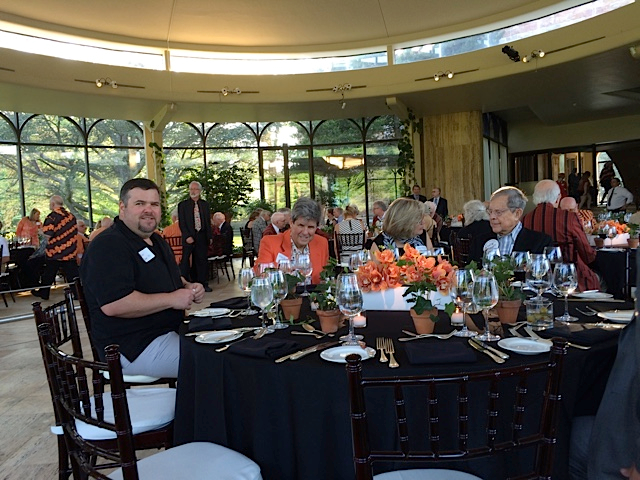 Overall view of Jasna Polana dining area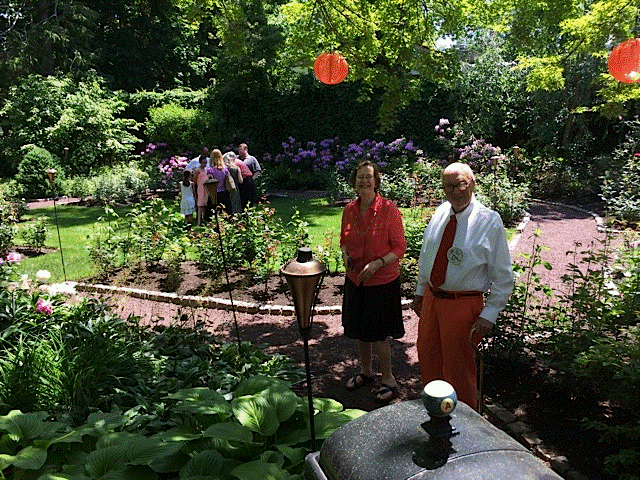 Nancy Lamason and Bill Campbell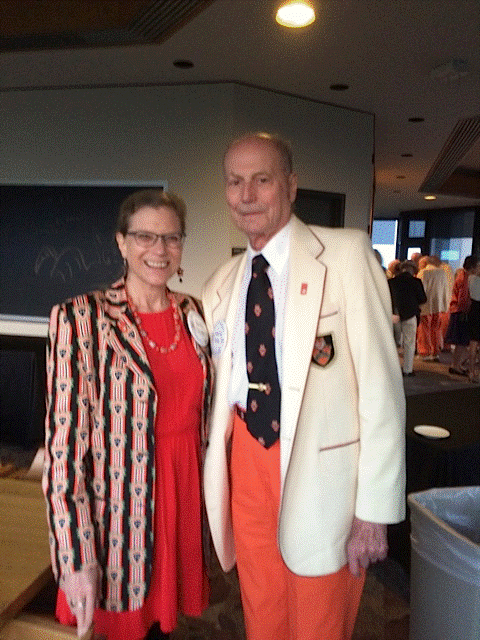 Beth Rose '77, Society of the Claw and P-rade Marshal provides me with all sorts of assistance all year long. She is a sounding board for suggestions, kicking my butt to get things moving etc.
She was featured on the University Web Site during Reunions for having come back for many years from her home in New Zealand.
Members of the Society of the Claw for long term contribution to Reunions
Abbotts, Duncan, Cronheim, Erdman, Powsner, Rose, Fred Schluter
-
NOTES. We do not list email addresses on this web site, since they are not password protected. You can get addresses for classmates who have listed them with Alumni Records by clicking on Tigernet.
The Web Manager is Charles H. Rose '50.
Logo and page design by Alfred Abbotts '50.
Page update 23 March 2004
©2004 The Princeton University Class of 1950.
This page was created by and for the Princeton Class of 1950.
The contained information is intended to be used for individual communication of a personal nature among Princetonians.
Use of this information for any other purpose is prohibited.
The Class of 1950 is solely responsible for the content.
Although every effort is made to keep the information accurate, it cannot be guaranteed.